Campus Staff Minister
Date Posted: April 7, 2023
Hours Per Week: 40
InterVarsity Christian Fellowship/USA
Job Type: Non-Profit/Parachurch/Missions
Other Details
Growing Witnessing Communities at Harvard Graduate Schools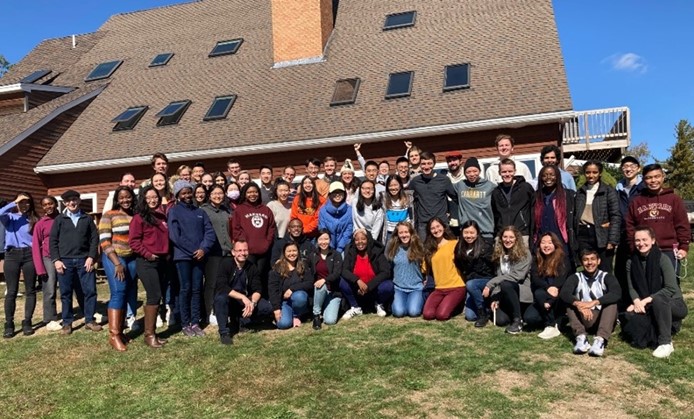 InterVarsity Christian Fellowship is seeking an energetic, collaborative candidate to join our Harvard Graduate and Faculty Ministry (GFM) Team. This Campus Staff Minister (CSM) will partner with students and faculty across Harvard's graduate schools to seek God's kingdom at Harvard and grow witnessing communities. Harvard graduate students come from around the world and have the potential to become culture leaders here in the USA and across the world. This is an exceptional opportunity to shape and form the next generation of the world's leaders.
The primary responsibility of this CSM role will be to work as part of the Harvard and Boston teams to advise, coach, and support student-led fellowships and their student leaders.
Additional responsibilities and qualifications include:
Being a maturing disciple of Jesus Christ: growing in love for God, God's Word, God's people of every ethnicity and culture, and God's purposes in the world
Working with students and faculty to build witnessing communities that are bolder, broader, and more ethnically diverse while embodying InterVarsity's Four Commitments: Spiritual Formation, Community, Mission (Service & Evangelism), and Integration of Faith, Work, and Study.
Building partnerships and relationships across campus to facilitate opportunities for mission.
Taking initiative to pursue new ideas and possibilities on campus.
Developing leadership teams of students, empowering, equipping, and encouraging them to do the work of mission.
Helping Harvard graduate students integrate all aspects of their work under a Christian worldview, encouraging them to make choices that advance God's Kingdom at Harvard and beyond.
Contributing to the efforts of the Boston and Harvard GFM teams and working well as part of a team beyond Harvard.
Carrying out effective fund development alongside comprehensive training
Graduate degree preferred; bachelor's degree required. This is a full-time position. We may consider part-time applicants in some circumstances.  The salary quoted below doesn't include an adjustment for the cost of living in Boston. The salary for this position will be approximately 1.5 times the salary range listed below.
More details on this opportunity and qualifications can be obtained by contacting Susan Park, Boston Area Director (GFM), at [email protected]