Worship Pastor
Date Posted: April 27, 2023
Hours Per Week: 40+
LivingWay Community Church
Job Type: Music or Worship Director
Other Details
Denomination: Non-Denominational
Weekly Attendance:  22
Location: Pasadena, CA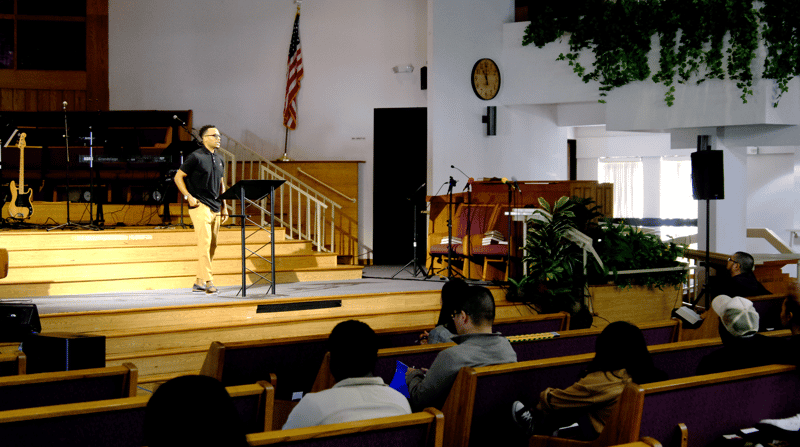 Meet LivingWay Community Church:
LivingWay began as a home church in 2000 and has grown into the God-centered, charismatic body of believers it is today. We are a non-denominational, multi-ethnic Church that desires to see Christ high and lifted up. Our satisfaction and joy comes from worshiping God, and we believe life change is found in encountering God's glory. We proclaim scripture, while holding a high view of God and a humble view of man.
About the Worship Pastor:
The Worship Pastor will be the "producer" of each worship service and other special programs at LivingWay. Although the lead pastors are the "directors" in terms of setting the theme and overall direction of each service, the worship arts director will oversee and coordinate all of the logistic, technological, and musical details that a service encompasses. This is not done for the sake of production itself, but to lead people to encounter the greatness of God in Christ Jesus through the worship arts. The worship arts director must be a self-starting leader who can develop and communicate a vision in a way that inspires those around him to join in the pursuit and execution of that vision.
The purpose of the Worship Pastor is to magnify the greatness of God in Jesus Christ through the power of the Holy Spirit by skillfully combining God's Word with music, thereby moving the gathered church to proclaim the gospel, cherish God's presence, and live for God's Glory.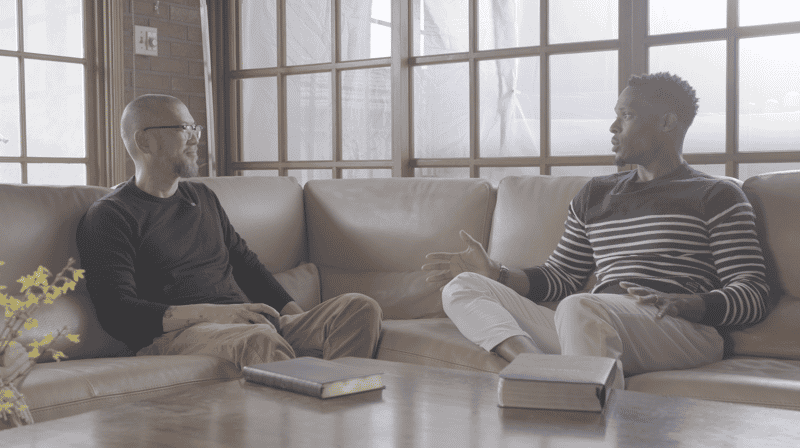 The Worship Pastor's  Responsibilities Include: 
General
Maintain an authentic and growing walk with Jesus Christ through the ongoing spiritual disciplines of Bible reading, prayer, personal worship, fasting, confession, and fellowship.
Ensure consistent and ongoing personal/team development via books, conferences, and teaching/coaching from the lead pastors.
Oversee proper stewardship of the worship department budget, organization, and volunteers.
Set annual goals for the worship ministry with the Lead Pastors that are in line with LivingWay's vision. Then evaluate how those goals were attained or modified during the year.
Plan and execute production for major seasonal services (Easter and Christmas).
Must become a member of the church upon hiring.
Must be active in the church community and part of a small group.
Direct Report – Executive Pastor
Monthly
Oversee scheduling on the church website platform CCB (Church Community Builder) and thoughtfully build the necessary teams to carry out the vision of each service.
Oversee the need for the worship arts in all other LivingWay corporate services:

'Kingdom Kids' Children's Ministry

Worship Arts Director is not required to lead worship for this ministry, but is expected to stay in close contact with the Children's Ministry Director to set infrastructure, oversee volunteers and their musical selections, and prepare the necessary materials and equipment required for the volunteer to lead worship that Sunday (projectors, piano, speakers, mixer, etc.).

Monthly Prayer Meetings

The Worship Arts Director is required to coordinate with the facilitator of the prayer meeting to plan worship songs, technological needs, and the overall flow of the corporate prayer time.

Yearly Off-Site Church Retreat

The Worship Arts Director is required to oversee the selection of worship team volunteers to create teams necessary for each day's main worship sessions. The Worship Arts Director is also required to be in contact with Events ministry coordinators to determine what equipment is needed at the retreat site, as well as to contact the guest speaker(s) to determine which songs are appropriate for each session.
Weekly
Plan the corporate worship services of LivingWay Community Church in consultation with, and submission to, the Lead Pastors and do so with prayer, conceptual forethought, theological accuracy, and musical appropriateness.
Ensure that all musical and technical aspects advance the theme and vision for each service. These include song selection, media preparation/presentation, sound and lighting enhancements, and coordination of all instrumentalists, vocalists, etc.
Execute all weekly activities necessary to effectively utilize all components and ministry volunteers in each service including, but not limited to:

Individual Song Selection

Choose songs with rich theological content that teach of who God is and what He has done in and through the life, death, and resurrection of Jesus Christ.
In a given set list, balance less theologically dense songs with songs that contain more robust theology, or with the use of explanations or Scripture references to set the foundation of said songs.

Musical Key Selection for Each Song

Use proper judgment to determine the best musical key of each song to properly allow for congregational worship.

Develop a set list each week with an intentional vision and direction, which complements the Lead Pastor or guest speaker's message for that week.
Create detailed chord charts, recordings, etc. to send to that week's team for efficient preparation prior to Sunday rehearsals.
Accountability
Close working relationship with the Lead Pastors, and directly reporting to the Executive Pastor any issues/concerns/absences.
Close working relationship with the Administrative Director, reporting any absences (illness/vacation) and other HR issues to them.
Active attendance to church events, demonstrating participation in its activities.
Attend a 1 to 2-hour weekly staff meeting during office hours.
Expectation of working 40 hours a week:

28 hours of which will be in-office with other full-time church staff (7-hour days Tuesday through Friday from 9 am – 4 pm).
The remainder of those hours are devoted to other ministerial duties as defined together with the Executive Pastor.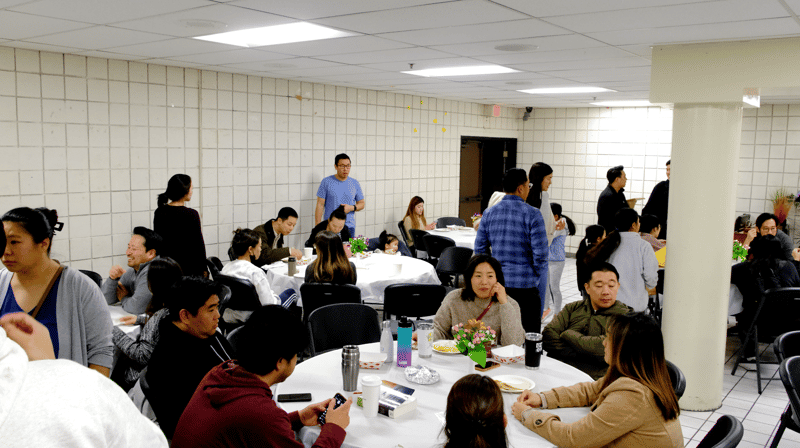 What You Bring: 
The following describes many of the characteristics of the ideal candidate for the Worship Pastor:
Education & Experience
Knowledge, Skills, and Abilities
Skilled in choral, vocal, and instrumental arrangement/direction
Skilled in organizational and administrative duties
Able to develop deep interpersonal relationships
Skilled and knowledgeable in the use of technology to further the vision and production of a service (sound production, lighting, computers, video projection, live stream recordings, various software programs — ProPresenter, Playback Multitrack Software, Planning Center or other backing track software, Lightkey or other DMX Lighting Control Software — and other forms as needed)
Able to help bring to spiritual maturity the congregation and the individuals on the worship team.
Personal Characteristics & Qualifications
Has a clear testimony of faith in Jesus Christ and a vital, growing, personal relationship with Him
Committed to moral purity
Team player with a positive attitude, relational skills, and an enthusiastic presence
Passionate for the mission, vision, and worship philosophy of LivingWay Community Church
Humble
Teachable and able to receive feedback
Self-starter who takes ownership
Self-motivated
Passionate about demonstrating the worth of God
What it's Like to Live in Pasadena, CA: 
Pasadena is a family-oriented city devoted to its vision to combine world-class events, culture, and history with great neighborhoods and opportunities.
Pasadena is known for having some of the best weather in the country year-round. Its mild temperatures allow constant access to outdoor attractions, events, and activities. The life-long memories made outdoors in Pasadena never have to stop!
Pasadena is home to world-famous The Rose Bowl, which has hosted several super bowls, gold metal matches for Summer Olympics, FIFA World Cup Finals, and concerts. The stadium was named the number one venue in college sports by Sports Illustrated and recognized as a National Historic Landmark.
The Tournament of Roses has united the community since 1890. Ironically, the annual parade is held in January, flaunting flower-covered floats to show off Pasadena's natural beauty and sunny climate while the rest of the nation endures ice and snow.
With the weather, community-centered activities, and rich history, Pasadena is a perfect place to raise a family! LivingWay constantly finds opportunities to share the Gospel to the unchurched community, making Pasadena a home each member can be deeply invested in.
How To Apply
Submit your resume HERE.