College Pastor
Date Posted: April 14, 2023
Hours Per Week: 40+
Job Type: Associate Pastor
Other Details
Denomination: Bible Church
Weekly Attendance:  1,035
Location: Chicago, IL
The Role: College Pastor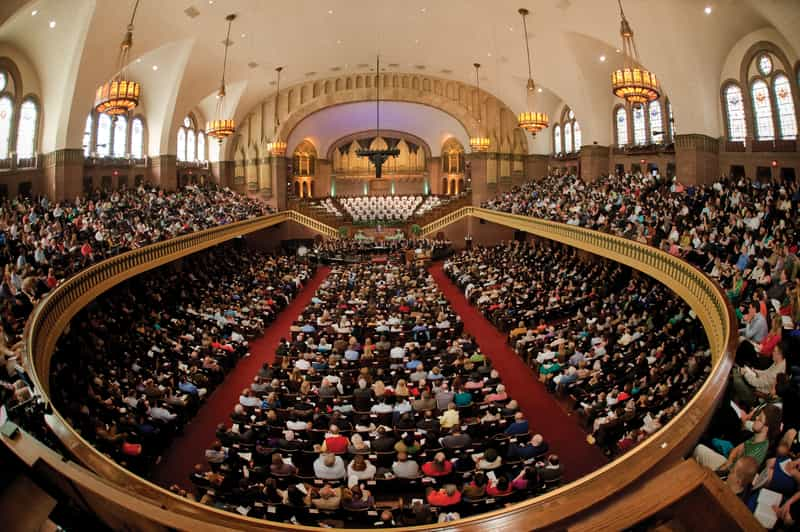 Meet The Moody Church:
The Moody Church is much more than its buildings. It is a group of believers that spans generations, ethnicity, styles, and backgrounds. By one Spirit we are baptized into one Body and bound together for all of time. We are each part of the story God is telling of his glory, and it is our joy to be a part of it.
The Moody Church began in 1858 with the proclaiming of the Word of God to children in Chicago's most impoverished neighborhood — the place no one else would go. This church is where thousands of children and adults came to know the Lord through His Word, eventually growing the church into what it is today.
The Moody Church is the legacy of that same effort alive in our ministry — helping believers minister to children in the darkest and most desperate situations, who others may have overlooked. It's in our ongoing ministry to children that we help parents raise children who know, love, and serve Jesus. We continue to show the next generation, and the next, and the next after that, just what the gospel is all about.
The Moody Church is the hundreds of brave missionaries who set out from the very beginning to spread the gospel around the world. It's those back home who faithfully support outreach to the world through financial giving and prayer. And it's the uninterrupted effort still going strong today as we support missions around the world. The Moody Church is the congregation that stayed committed to outreach in Chicago, even as the city changed around them, compelling them again and again on how to engage their neighbors in an ever-changing culture.
As God wills it, The Moody Church will continue to be a trusted place where anyone can connect with God and others.
About the College Pastor:
The Moody Church is looking for a hospitable and interactive teacher to become the next College Pastor, who will fulfill two main purposes in the church. The first is to oversee the College Ministry. This ministry, called "Crossroads," is a community of college-aged adults from campuses and neighborhoods all throughout Chicago that gathers to grapple with questions about origin, purpose, morality, destiny, and major life decisions. The College Pastor will provide strategic pastoral leadership and vision for this community. This person will lead the church in its efforts to reach these students with the gospel, disciple them toward maturity in Christ, and integrate them into the life of the larger church body.
The College Pastor's second purpose is to oversee and lead the church's Stillson Ministry residency. The aim of the Stillson Residency is to come alongside men and women with a heart to serve God's people to help them grow in Christ and discern the Lord's leading into ministry.
Through this, we believe our church can cultivate future leaders who serve as ministry leaders and church planters in making disciples and multiplying God's kingdom here at The Moody Church and around the world. This person will recruit and conduct interviews of potential residents and lead weekly cohorts. They will plan seminars and disciple residents to teach them how to study the Bible and mine its riches in more systematic and contextual ways.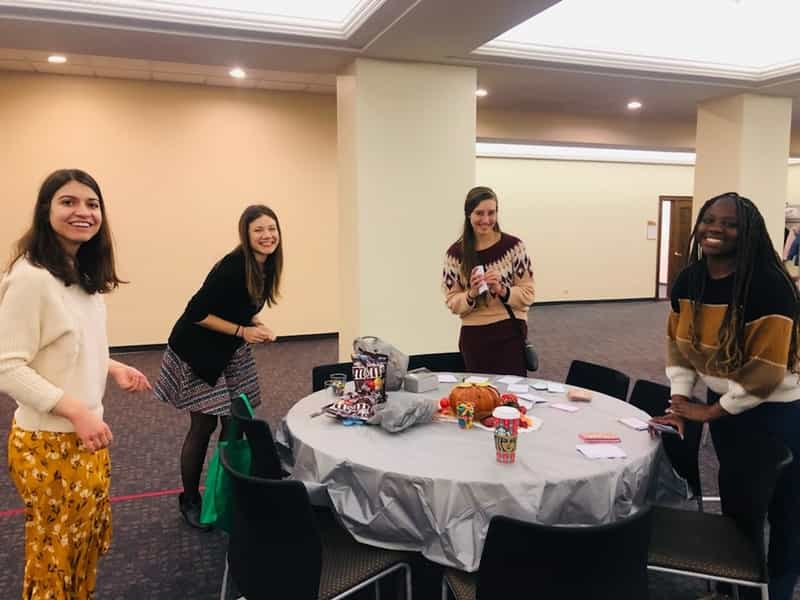 The College Pastor's Responsibilities Include: 
Provide pastoral care and counseling to church members.
Attend Pastoral Staff, Ministry Staff, Elders, and Leadership Council meetings.
Regularly communicate and coordinate work responsibilities with administrative assistant.
Assist in planning and implementing the objectives of The Moody Church.
Report to and accept assignments from the Executive Pastor.
Proactively nurture your relationships with Jesus Christ, your wife, your family, and staff colleagues.
Be diligent in the worship of God, the study of the Scriptures, and the practice of prayer.
Faithfully attend and actively participate in the services and meetings of The Moody Church.
Crossroads College Ministry
Recruit, develop, and mentor student leaders to take on various ministry roles within Crossroads.
Lead a Sunday morning large-group class for students that features interactive, expository Bible teaching.
Host a mid-week gathering for college-age adults that may include dinner, worship, preaching, and small groups.
Facilitate special events including retreats, outreaches, social events, and discipleship opportunities.
Coach and support a team of adult volunteers as they build Christ-centered, mentoring relationships with the students.
Personally mentor students as key opportunities arise.
Encourage students to be baptized, become members, and use their gifts to serve in the larger body of The Moody Church.
Develop strong, ongoing relationships with parachurch college ministries on the various campuses throughout Chicago and with college pastors in churches throughout the city.
Utilize social media, web content, and other technology to communicate with students and promote the Crossroads ministry throughout the city.
Stillson Residency Ministry
Recruit sophomores in college and first-year graduate students to apply for the Stillson Residency.
Develop ongoing relationships with ministry schools and employment office leaders.
Disciple six part-time residents (10 hrs/week), who are considering full-time vocational ministry, toward spiritual and emotional maturity and a deeper walk with Christ.
Lead weekly residency cohort, developing a year-long syllabus, including reading discussions, case studies, and special projects focused on evangelism.
Meet with residents one-on-one to train and prepare them for teaching opportunities and administrative leadership.
Plan six seminars with guest speakers to address key areas of ministry leadership.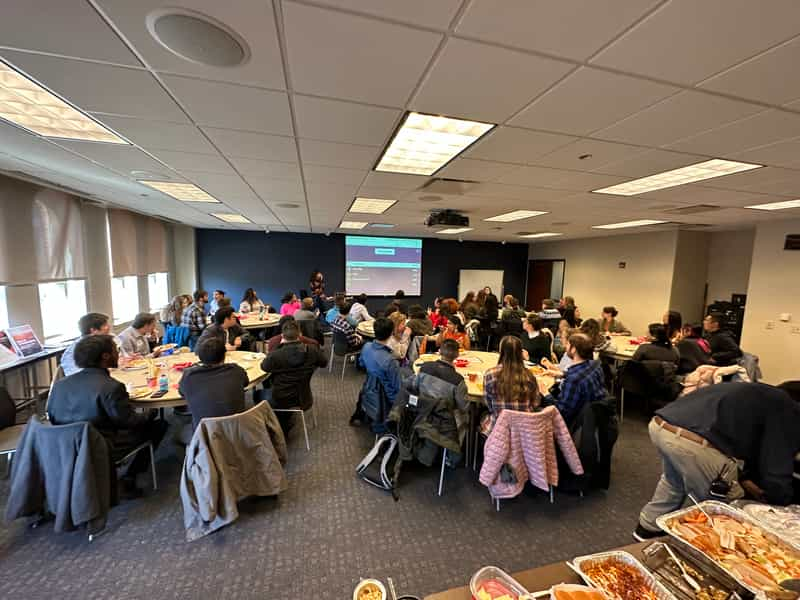 What You Bring: 
The following describes many of the characteristics of the ideal candidate for the College Pastor:
Education & Experience
Undergraduate degree, required.
Seminary degree, required.
1+ years of ministry experience.
Knowledge, Skills, and Abilities
Ability to shepherd others well.
 Ability to benefit the whole team.
Theologically astute.
Ability to flourish in a diverse and urban context.
Ability to create an atmosphere that welcomes questions.
Willing to live in the city.
Personal Characteristics & Qualifications
Humble
Apologetically and culturally engaged
Interactive teacher
Energetic
Hospitable
Engaging
Challenging
Loving
Thoughtful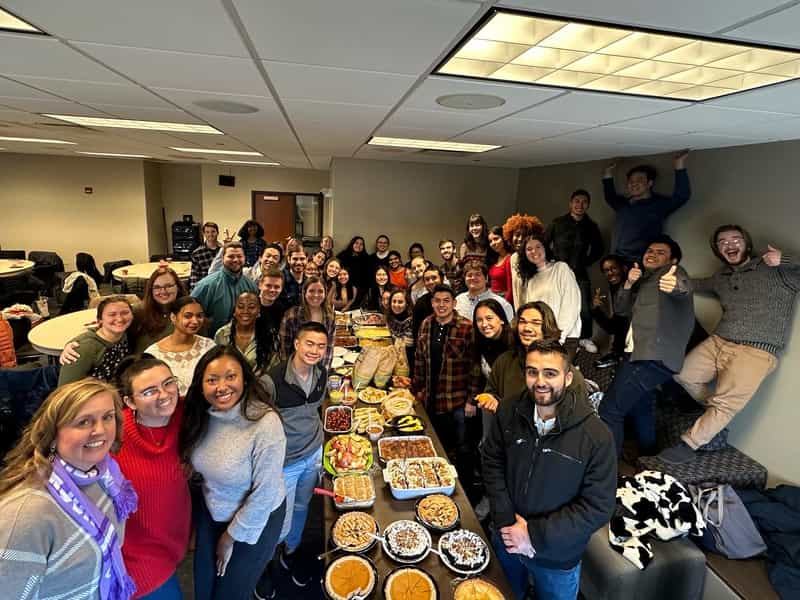 What it's Like to Live in Chicago, IL: 
Chicago, the "city of broad shoulders," is more than just the third-largest city in the United States. It's a place where history meets innovation and where global meets local. Nestled right on the shores of Lake Michigan, Chicago provides a near-perfect balance of big-city living and natural wonders. With 26 miles of public beachfront, 600 parks, and 18.5 miles of trails, residents have many opportunities to explore the beauty of God's creation—all within a short distance from a vibrant and economically-driven downtown. Whether you enjoy museums or sprawling parks, fine dining or coffee shops, physical fitness or quiet contemplation, there's something for everyone to love.
The cultural environment in the city is world-class. The 35-acre Lincoln Park Zoo, one of the oldest zoos in North America, hosts a wide variety of exhibits and fun holiday activities for the whole family. Not only is it located next to our church, but best of all, admission is free! The city's museum campus—housing the Adler Planetarium, the Shedd Aquarium, and the Field Museum of Natural History—is located in the South Loop, right on Lake Michigan. The renowned Art Institute of Chicago, one of the oldest and largest art museums in the country, is the city's #1 attraction. And for music lovers, the Chicago Symphony Orchestra, Grant Park Music Festival, and Ravinia Festival provide ample opportunity for audiophiles.
Chicago's 77 vibrant and diverse neighborhoods also provide an amazing variety of experiences, both cultural and culinary. The city is undergoing a public-space renaissance, with new outdoor trails opening up opportunities for recreation and exploration. Public transportation options include the elevated train (commonly known as the L), bike sharing, and even river taxis. Chicago's culture exudes midwestern friendliness (yes, it's real!) and more conservative values than other major cities in the United States. And our public and private schools are improving every year—a major reason why so many young professionals are moving to Chicago.
When you live in Chicago, the skyline is the limit. There are so many exciting opportunities to explore. But to us, the most important thing is that Chicago is a city yearning for spiritual revival. Praise God, we're beginning to see momentum in that direction as the Spirit of God is moving among its churches. The Moody Church has been blessed to be part of God's work in this great city for over 150 years, and we're excited to see how He is going to continue to work in and through us. This is a city of huge needs and wonderful potential, a mission field like no other. If you have a dream of sharing the good news of Jesus with this amazing city, and of building on D.L. Moody's legacy by equipping our members to carry out the Great Commission, we think you'll feel right at home here.